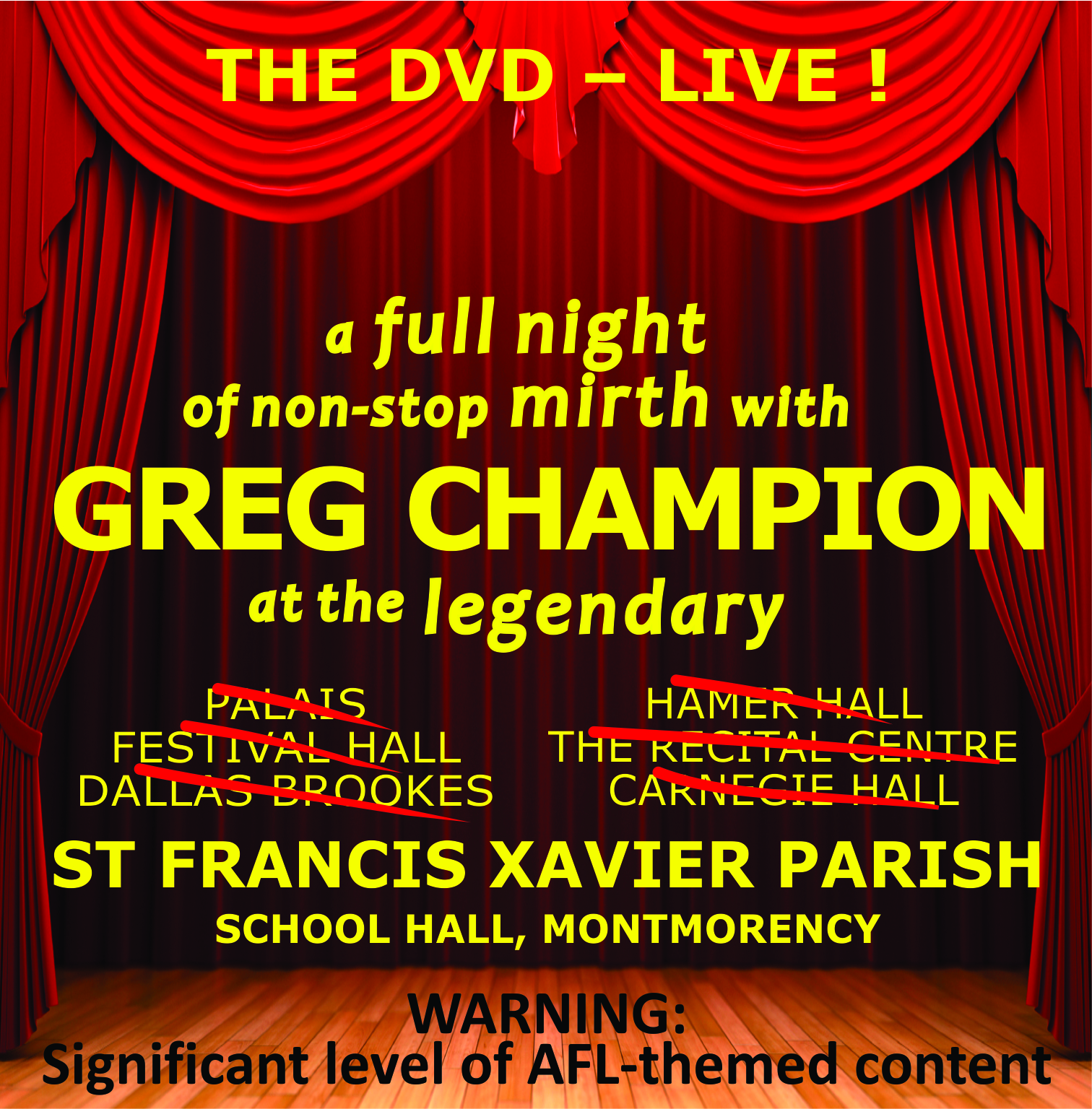 NEW!
Released August 2020
THE DVD – Live!
Full length [comedy] concert
WARNING: significant level of AFL content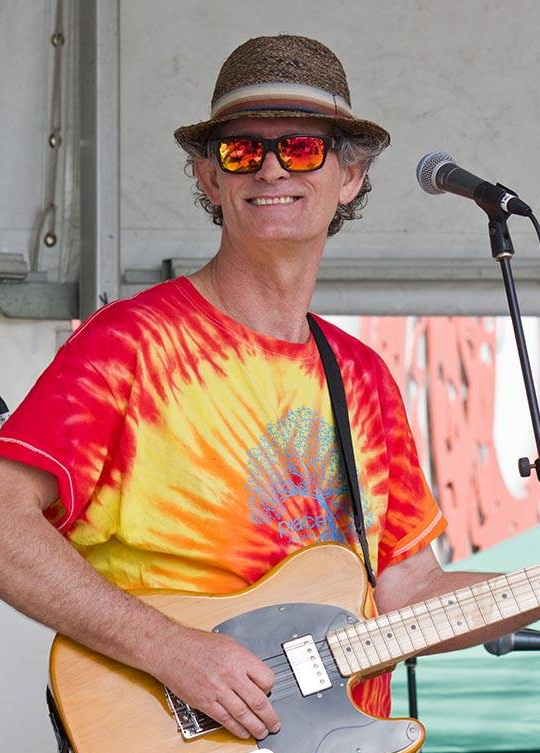 JANUARY
Fri 17- Sun 26: Tamworth Festival
FEBRUARY
Sat 1: Diamond Creek Cricket Club, Vic [fnctn]
Sun 2: Lomond Hotel, Brunswick East, Melb.
Fri 7: Royal Ag. Society Showgrounds dinner, Vic [fnctn]
Sat 15: Auburn Courthouse, Clare Valley, SA
Sun 16: Goodwood Institute, [Adelaide Fringe Fest], SA
Sun 23: Drunken Poet, Nth Melb [with Khristian Mizzi]
Fri 28: Balgownie Estate, Yarra Glen, Vic [fnctn] TBC
MARCH
Wed 4: Springvale RSL, Morning Melodies, Vic
Fri 6-Sun 8: Sandford Festival, Western Vic.
Sat 14: Stone Pony, Willunga, SA
Sat 21: Dandenong Cricket Assoc. [fnctn] TBC
Fri 20: Heidelberg Golf Club, Vic [fnctn]
Sun 22: Lomond Hotel, Brunswick East, Melb. [with band]
APRIL
Thu 2: Diamond Creek F.Club, Vic [fnctn]
Sat 18: Burke & Wills Winery, Mia Mia, Vic [w.Gary Carruthers]
MAY
Sat 23: Turfside, Moe, Vic [fnctn]
I Made A Hundred In The Backyard At Mums
May Your Fridge Be Full Of Coldies
That's The Thing About Football