Songwriter, singer, comedian and radio presenter, Greg Champion combines a unique blend of comedy, sport parodies and country/folk music.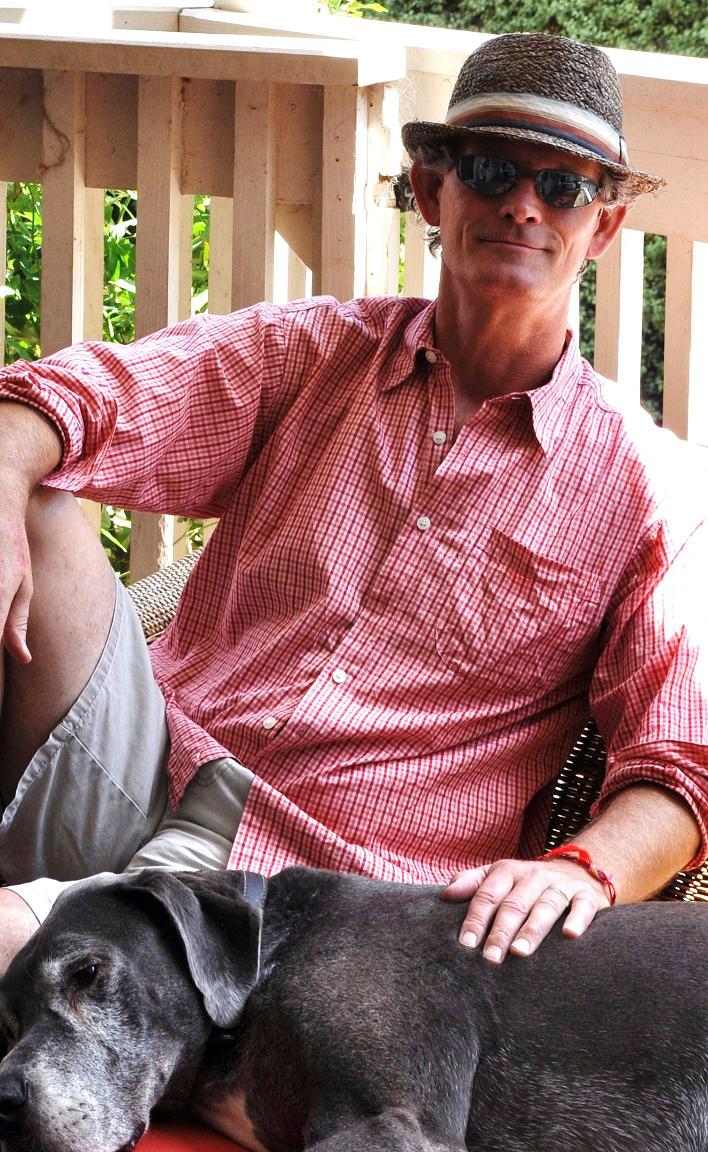 Born in Benalla, Victoria and raised in South Australia, Champs has become known as a writer of AFL and cricket-themed songs, with a swag of Aussie Rules hits since the 80s. However his musical versatility extends beyond the sport fields to include more moving and descriptive songs, which explore what makes us Australian – drawing links to the work of John Williamson, Eric Bogle and Ted Egan.
Having grown up in Adelaide, Champs moved to Melbourne in 1979. By 1980 he was fronting one of Melbourne's most popular bands, the rock-cabaret-fun outfit The Fabulaires. He then joined The Young Homebuyers, along the way performing with Aussie legends Wayne Burt (Black Sorrows,The Falcons), JJ Hackett (Stars, Mondo Rock) and later in the 80s with Wayne Duncan and Ross Hannaford, both of Daddy Cool.
Champs' rise to national prominence also came through his radio work. In 1983 he drifted into a community radio show, the Coodabeen Champions, which has now become an institution on ABC and commercial radio after an amazing 34 years.
Parallel to his parody and comedy work on radio and in live entertainment, Champs established himself as a songwriter with the reaction to his first,1985 single I Made a Hundred In The Backyard At Mum's.  I made a Hundred then became the opening track on Macca's first Australia All Over album, a record which went on to sell over 150,000. In 1994, Channel 7 took up Greg's anthem That's TheThing About Football as the theme for their AFL broadcasts, for several years.
A second album which is closing on 150,000 sales is Aussie Christmas with Bucko & Champs.  In 1996 Greg teamed up with renowned songwriter Colin Buchanan to create a double album of Aussie-flavoured Christmas songs which are now sung annually at school carol nights across the nation.
Greg has performed nationally at dozens of Folk and Country Festivals since the Eighties – and his corporate comedy appearances have kept him busy for 25 years. He's played in Weipa and Albany and most points between. He and his pals have performed at 3 AFL Grand Finals, several one-day cricket finals, and two SANFL Grand Finals. Along the way there has been a Golden Guitar Award, two Tamworth Songwriting Awards, two ARIA comedy nominations and several Victorian Country Awards.
Champs continues to carve a broad trail through the Country, Folk and live music scenes. He's now viewed as a noted Australian songwriter, while also having published three books. Forging his own distinctive path through the Oz musical landscape, it's been said of Greg that he has contributed to the fabric of Australian culture.
---
For more information or enquiries about Greg's Regional Tours or Country & Folk Festival appearances – please contact us