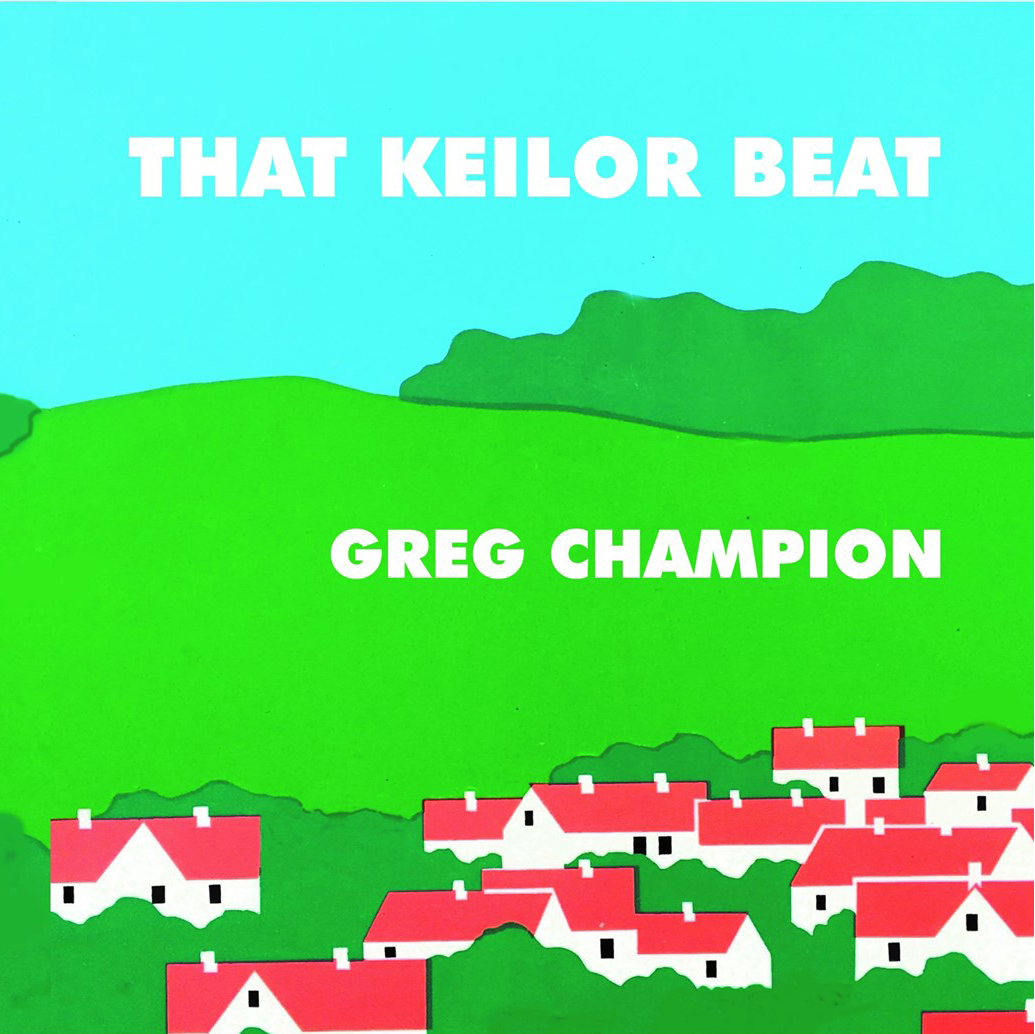 NEW RELEASE!
December 2020
That Keilor Beat
Full of Greg's trademark Australiana-infused Country, Folk and Rock tunes.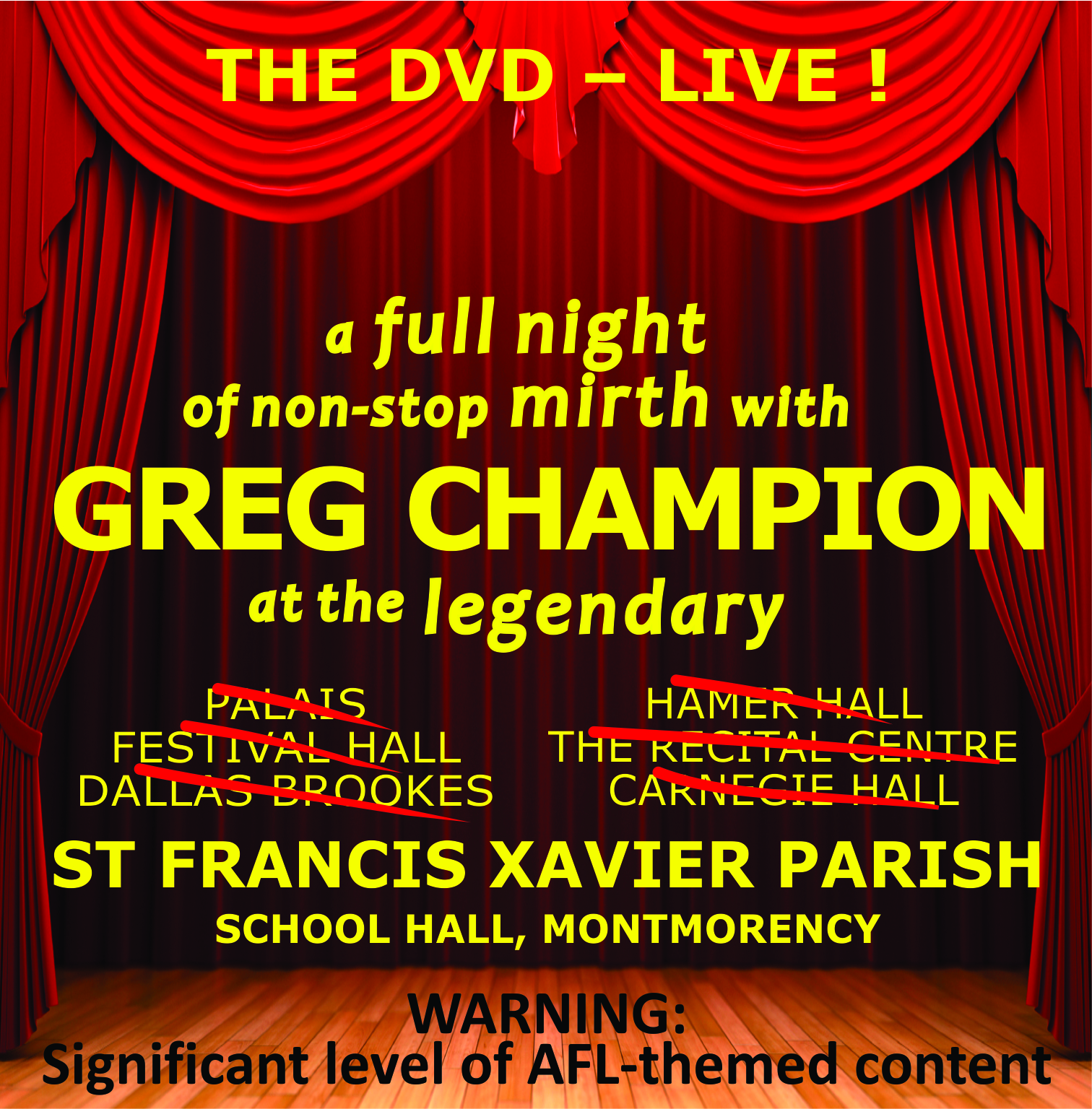 NEW!
Released August 2020
THE DVD – Live!
Full length [comedy] concert
WARNING: significant level of AFL content
DECEMBER
Sat. 5: Sorrento RSL, Vic
Tue. 8: Arcobar, Moorabbin, w. Khristian Mizzi
Thu. 10: private fnctn, Financial Group, Melbourne CBD
Sat. 13: Sorrento RSL, Vic [second night ; full house]
Sun 14: Lomond Hotel, Nth. Fitzroy. WITH BAND. FOUR pm start.
JANUARY
Sat. 2: Arcobar, Moorabbin, w. Khristian Mizzi
Sat 16: The Vine Hotel, Nth Wangaratta, w. Khristian Mizzi
Sun 30: Arcobar, Moorabbin, w. Khristian Mizzi
I Made A Hundred In The Backyard At Mums
May Your Fridge Be Full Of Coldies
That's The Thing About Football