Songwriter, singer, comedian and prominent radio personality Greg Champion captures what it is to be Australian through his unique combination of comedy, sports parodies and country/folk music.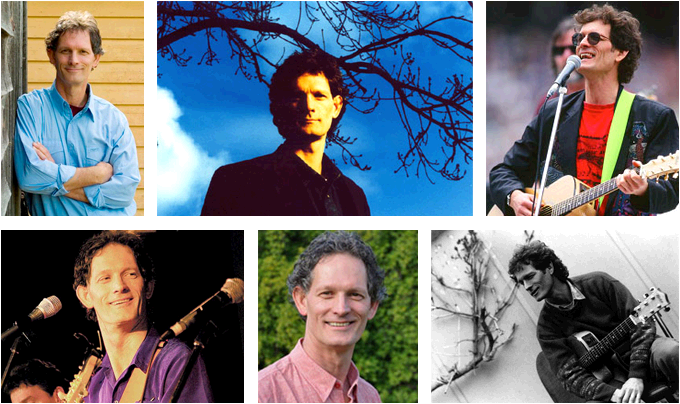 Born in Benalla Victoria and raised in South Australia, Champs is Australia's leading writer of AFL and cricket songs, penning several musical comedy hits since the early 80s.
His musical diversity however, extends beyond sports fields to include more moving and descriptive songwriting capturing the emotion of Australian life in the way that John Williamson, Eric Bogle and Ted Egan are renowned for.
Growing up in Adelaide, Champs moved to Melbourne in 1979.
By 1980, he had met with success and his career took off as front man with ground-breaking Melbourne rock bands The Fabulaires and The Young Homebuyers, performing with Australian legends Wayne Burt (Black Sorrows, JoJo Zep), JJ Hackett (Stars, Mondo Rock) and, later in the '80s, with Wayne Duncan and Ross Hannaford, both of Daddy Cool.
In 1983, Champs drifted into radio with the now legendary Coodabeen Champions, who have since become a sports radio institution on commercial and ABC radio over an amazing thirty years.
Parallel to his parody and comedy work and growing reputation as a radio personality and entertainer, Champs rose to national prominence in 1986 with the release of the single I Made a 100 In The Backyard At Mum's.
This song soon became widely-loved and was then chosen as the leading track on the first Australia All Over album compiled by ABC's Ian McNamara, which sold over 150,000 copies.
In 1995, Channel 7 took up Greg's anthem That's The Thing About Football as a theme for their AFL broadcasts over several years.
Forging his own distinctive path through the Australian musical landscape, it's been said of Champs that he has contributed to the fabric of Australian culture, as is evidenced by the Country-Folk albums he's released since 2000. These albums explore with depth and tenderness what it means to be Australian.
Shortest Bio
Combining  comedy, song writing and deep-rooted flippancy, and allegedly reflecting Australian culture (!) The artist is still trying to work out what it is he does.
Short Bio
Greg came to notice in the Eighties on ABC radio with the song I Made a 100 In The Backyard At Mum's.  Now he's released over 30 CDs, and won a few gongs in the VMI category: 'Vaguely Minor Identity'.  Champs has been a member of institutional ABC radio programme The Coodabeen Champions for 36 years. Greg grew up in the Hectorville Home For The Visually Unpleasant, and nowadays does guest speaking, where he's classified as a De-Motivational Speaker. A four time runner-up in the Australian Underachiever Awards, Champs has no criminal record.
new bio (2018)
Raised in Adelaide. 'Accidentally' born in Benalla, Victoria. Arts degree from Adelaide Uni. Lifelong Norwood and Crows fan.  Played in four Adelaide bands then moved to Melbourne in 1979 to explore the band scene. Met the Coodabeen Champions in 1983. Still a member, 36 years on. Wrote I Made a 100 in the Backyard at Mum's in 1985. 23 Tamworth Festivals, a dozen Port Fairy Festivals, dozens of Gympie Musters, Maldon Festivals, Canberra fests etc. A few Tamworth gongs, Victorian Country Music gongs and two ARIA nominations. Wrote That's The Thing About Football in 1994. Double platinum album for Aussie Christmas with Bucko & Champs. Played at 3 VFL-AFL grand finals and several one-day cricket finals. The artist is still trying to work out what it is he does.
BIt more bio
*The bit more bio is the text in the adjacent 'About' section.
the useful members of society bio
These four 'lads' play 60s & 70s rock, with moments of 40s and 'cabaret -country' thrown in.
All a part of Melbourne Rock Music history, the members of The Useful Members of Society have played in The Models, Sports, Paul Kelly & The Dots, The Leisuremasters, the current Rock Whiz house band, El Prezzos, Avalanche, The Fabulaires, The Young Homebuyers, The Maniac Rockers From Hell and The Eternal Struggle Between The Forces of Good & Evil. And Greg Champion has been a member of ABC's The Coodabeen Champions for thirty-six years.